​HYPNOS - 170 x 170
In ancient greek means 'sleep'.
.
PARRHESIA - 140 x 177

Freedom of speech. In ancient Greek, parrhesia means 'saying something boldly and freely without leaving any doubt behind'. It involves not only the freedom of speech, but also implies the use of truth in speech or writing. It is a direct expression shown through words.
DYAD - 220 x 150
The 'Dyad' is a title used by the Pythagoreans for the number two, representing the principle of "twoness" or "otherness", something that consists of two elements or parts. Aristotle equated matter as the formation of the elements (energies) into the material world as the static material was formed by the energies being acted upon by force or motion.
.
PSUKHE - 110 x 180
Psukhe means the essence of life, the human soul, the self. The term psychology is derived from the Greek 'psuhke', meaning "breath, spirit, soul", and the word 'logia', meaning "the study of" or "research". Having one's psukhe joined with one's body is the definition of being alive.
.
ALKE - 100 x 170
Prowess, courage, strength. Alke was the spirit and personification of the abstract concept of courage and battle-strength.
.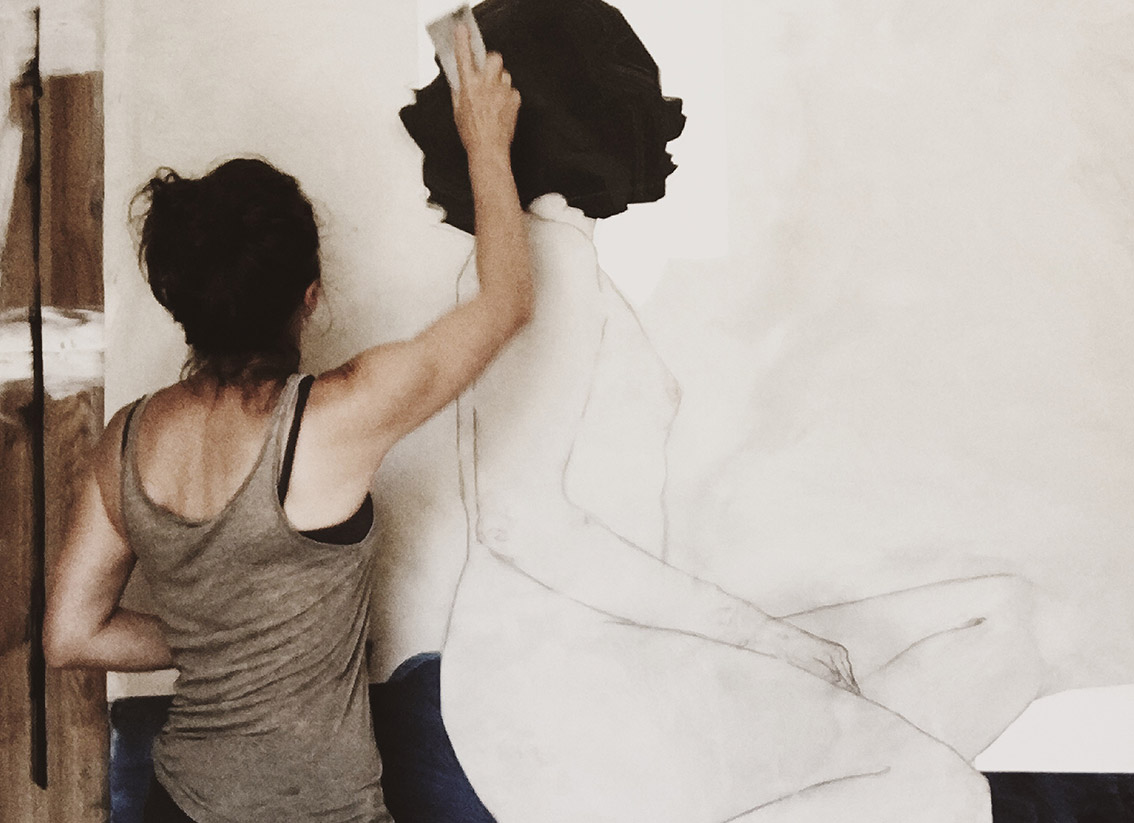 ELEUTHERIA - 130 x 130

An acient greek term for, and personification of, liberty.
.
ISOKRATIA - 130 x 150
Athenians used several terms for equality; isokratia being one of them, that stood for 'equality of power'. Isonomia was 'equality of political rights' ( from the greek sos 'equal' and nomos 'usage', 'customs', 'law'). They also had the terms isegoria 'equal rights to address the political assembles' and isopsephos polis 'one man one vote'.
.
HEPTA - 150 x 150
Hepta, a prefix/combining form, used in the formation of compound words. It comes from the Greek word meaning 7, as it was the 7th power of 1000. Likewise the number seven also has a figurative/symbolic meaning of the 'perfect' or 'finished work'.
.
NOEMA - 125 x 200
Noema, an object of perception or thought, as opposed to a process or aspect of perceiving or thinking. Noema derives from Ancient Greek, meaning "idea", "perception" "thought".
.
ARCHE - 127 x 145

Arche is a Greek word to describe the "origin or source of action", " the original argument". In the 8th to 6th century BC, during the archaic period, philosophers used arche to designate the "origin and root of things that exist". Aristotle foregrounded the meaning of arche as the principle of a thing, which although undemonstrable and intangible in itself, provides the conditions of the possibility of that thing.
.
SPRING 2018