AGALMA - 75 X 100
Glory, delight, honour. "Agalma" is an ancient Greek word that means ornament, gift, image, and statue. It possesses a broad meaning in which economic value, aesthetic aspects, cultural studies, and symbolics power come together.
.
QUADRIVIUM - 125 x 190

The 'quadrivium' (meaning 'four ways' in Latin) was the study of numbers comprising four subjects, or arts; arithmetic, geometry, music and astronomy. The quadrivium was considered preparatory work for the study of philosophy and theology.
.
HEKATE - 80 x 90 cm
Hekate was a goddess in ancient Greek mythology, most often shown holding a pair of torches or a key and in later periods depicted in triple form. She was variously associated with crossroads, entrance-ways, light, magic,knowledge of herbs and poisonous plants.
.
EROS - 210 x 190
Passion - Love
TIMAEUS - 140 x 190
Timaeus is one of Plato's dialogues that puts forward an elaborate account of the formation of the universe and its impressive order and beauty. Plato proposes that the universe is the product of rational, purposive, and beneficent agency. It is the handiwork of a divine Craftsman (Demiurge) who, imitating an unchanging and eternal model, imposes mathematical order on a preexistent chaos to generate the ordered universe (kosmos).
.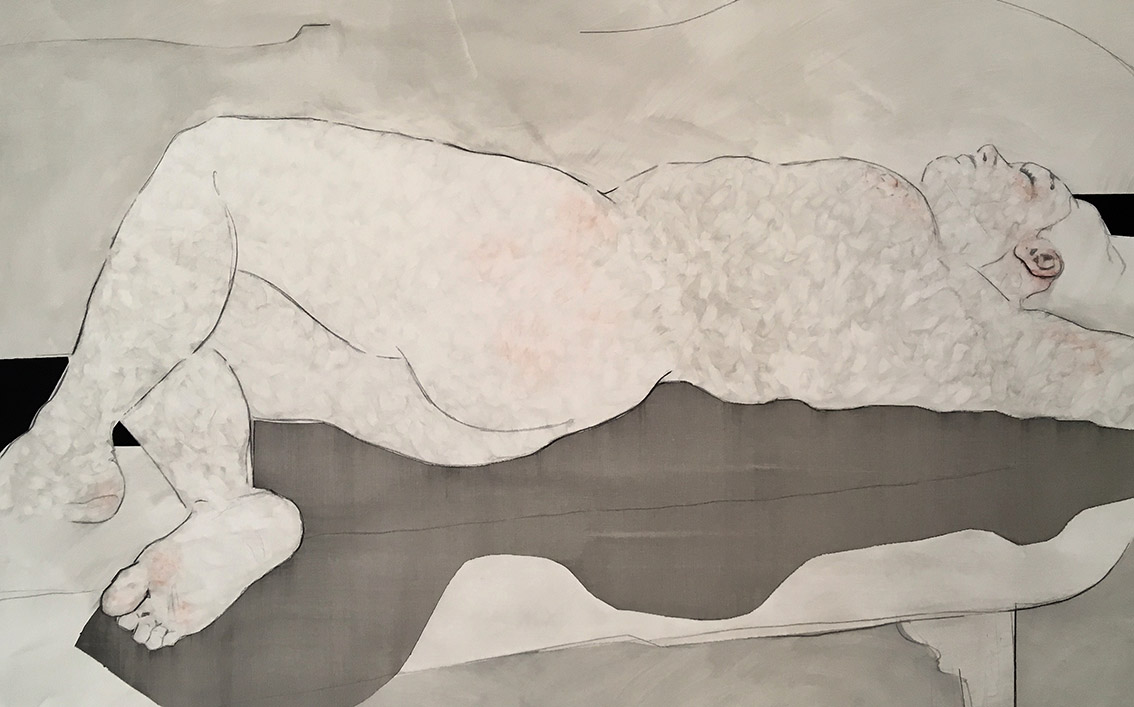 EQUINOX - 120 x 190

Equinox comes from the Latin words "aequi," which means equal, and "nox," meaning night. On the equinox, day and night are of nearly equal length across the planet. To the ancient Greeks, the September equinox marked the return of the goddess Persephone to the darkness of the underworld, where she was reunited with her husband Hades.
.
GEOMETREIN - 180 x 190
Geometrein (meaning 'earth measuring') is the original word for Geometry, a branch of mathematics that deals with deduction of properties, measurements and relationships of points, lines and angles.
.
AEGIS - 125 x 197
The word aegis is identified with protection by a strong force with its roots in Greek mythology. The aegis of Athena (interpreted as an animal skin or a shield) is referred to in several places in the Iliad. "It produced a sound as from a myriad roaring dragons (Iliad, 4.17) and was borne by Athena in battle."
.
HELIOS - 130 x 150
Helios was the deity and personification of the Sun in Greek mythology. In the Homeric Hymn to Helios, Helios is said to drive a golden chariot drawn by steeds, crossing the sky each day to earth-circling Oceanus and through the world-ocean returning to the East at night.
.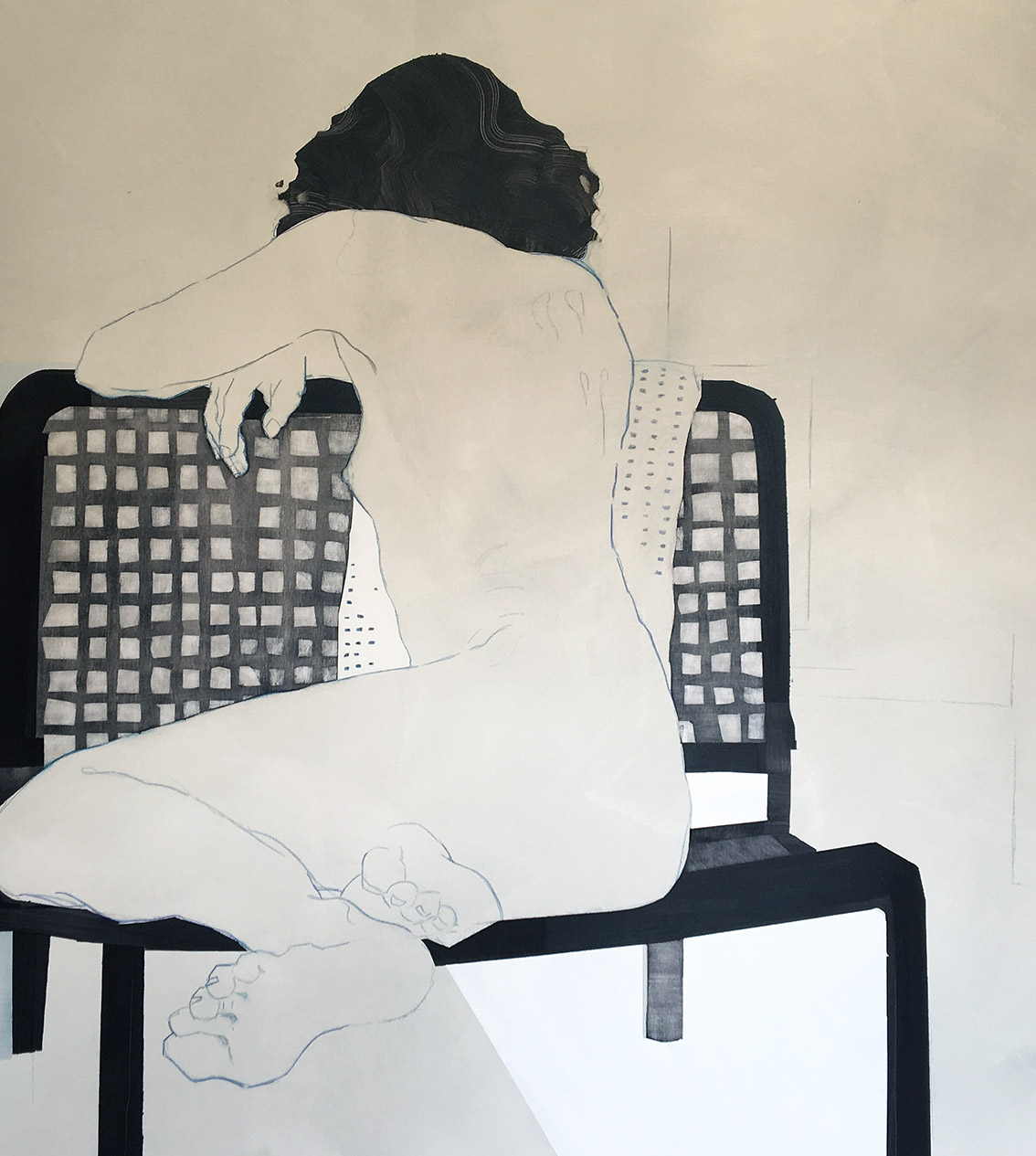 THEOREM - 140 x 160
The term 'theorem' was introduced by Euclid, meaning 'a statement that can be proved'. In mathematics, a theorem is an assertion that can be proved to be true through other statements already demonstrated.
ALPHA - 125 x 200
Alpha is the first letter of the Greek alphabet and has a value of 1 in the system of Greek numerals. Serving both as a symbol and term, alpha is used to refer to or describe a variety of things, including the first or most significant occurrence of something. According to Plutarch's natural order of attribution of the vowels to the planets, alpha was connected with the Moon.
.
EIRENE - 80 x 90
Eirene comes from Greek mythology. She was the personification of peace and one of the Horae. She was depicted in art as a woman carrying a cornucopia, sceptre, and a torch or rhyton. She is said sometimes to be the daughter of Zeus and Themis. Her Roman equivalent was Pax.
.
RHETORIKOS - 120 x 200

Aristotle defined rhetoric as "the faculty of observing in any given case the available means of persuasion". Because the ancient Greeks highly valued public political participation, rhetoric emerged as a crucial tool to influence politics. However, according to the Sophists, such as Gorgais, a successful rhetorician could speak convincingly on any topic, regardless of his experience in that field.
.
PHOS - 95 x 110
In ancient Greek, phos means light, luminousness, ray. It is akin to phao, "to give light (from the roots pha and phan, expressing "light as seen by the eye" and metaphorically, as "reaching the mind"). Primarily light is a luminous emanation, probably of force, from certain bodies, which enables the eye to discern form and colour.
GRAPHEIN - 89 x 104 cm
The word "graphein" is the Greek present active infinitive of the verb meaning "scratch," "carve," or "write" (γράφειν). The word calligraphy for example, comes from two Greek words stuck together, kallos, meaning "beauty," and graphein, meaning "to write" — literally "beautiful writing."
.
BYZANTIN - 75 x 90 cm
The etymology of "Byzantion is unknown and its origins are shrouded in legend. It may be derived from the Thracian or Illyrian personal name Byzas. Ancient Greek legend refers to King Byzas, the leader of the Megarian colonists who founded Byzantium in 667 BC when he sailed northeast across the Aegean Sea.
.
Current Autumn 2018